"Don't give up" is probably one of the most common encouragements we tell each other to push one another forward. It's easy to say, but is it easy to do? I'm going to share a personal story about my writing journey and how I ended up with a book contract in my pocket. My wish is that you will gain something helpful from this if even just encouragement to not stop pursuing your dream.
Before we talk book contract, let's start from the events that led up to this one epic moment.
I'm sure every writer can relate to bearing that big dream of one day landing a contract. Tediously enough, that dream didn't actually come for me until I started taking writing more seriously and slurping rejection letters through a straw. I started writing in my late teens and the last thing on my mind was getting a book published. I guess my mind just couldn't wrap itself around that possibility. I honestly never thought I had it in me to achieve that.
For seven years I wrote, bouncing from story to story and never truly allowing myself to climb that next phase of writing. I devoured how-to-write books. I took part in critique groups and writing contests. Took online writing courses. I was determined to get better at my craft but I still wasn't completely committed to begin submitting to publishers. The thought scared me to death, mostly because I was afraid of getting a rejection letter. I never received one before, so I had no clue how I would handle it. Another fear: what would I do if I was accepted? I didn't know anything about marketing and to no surprise that scared me too.
It wasn't until 2017 when I somehow grew a spine and decided to submit to publishers for the first time. But was it a novel? Uh, no. I was still too chicken for that step. I told myself I would start submitting short stories. This was a challenge I gave myself. I was trying to teach myself how to deal with rejection letters before I began pitching my books. And boy, was it a lesson. Like any newbie writer, I took that first rejection like someone shot my dog. It felt as personal as it could be, when in reality it wasn't, but I wouldn't learn that until many more rejections later.
Something else also happened in this experiment of mine. That same year I received my first acceptance letter. Someone actually wanted to buy my children's short story. And what did I do? I rejected the offer. Lol, yes, you read that right. While I was flattered and flooded with joy, something didn't quite feel right about the publisher's letter to me. So, I moved on and continued submitting, collecting more fancy rejection letters along the way until…it happened again. Another acceptance letter. This one I took without hesitation. Then it happened again. And again. More acceptance letters. 2017 was turning out to be the year of the short stories. Finally, it felt I was getting some validation for my work. Proof that I was growing in my craft. Granted, I did earn way more rejection letters than positive ones, but this is to be expected.
Then came 2018, not such a great year for the short stories. Not only had I received little to no acceptance letters, but my first book rejection landed in my lap. Yup, I had finally worked up the nerve to pitch my book. It was a great second step away from subbing shorts. I felt I was ready. All those short story rejections made me stronger. I learned how to better deal with rejection. I feel like for writer's this is critical in the journey. Rejections will happen. And the longer you allow your feelings to be hurt, the more time you shed off when you could be submitting to other publishers. Now, I'm not saying to not allow yourself time to cope with the disappointment. By all means, take all the time you need to regain your strength. It is tough! There were times when months flew by before I submitted again. But try not to let it take away every ounce of your passion. That's too much power to give those lousy rejections. I realize this is easier said than done, but this is when you have to make a choice. At this point, I felt something in me grow incredibly stubborn.
Like this guy.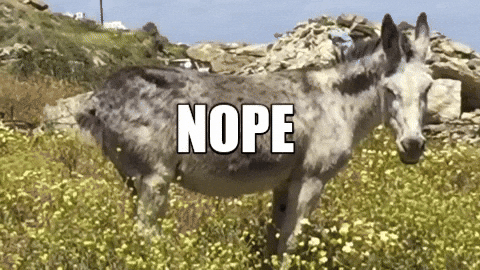 I was getting to the point where I was refusing the word no. I was even a bit anger-driven. Sure, the nos still stung, and I still ugly cried, but I didn't let it stop me. I continued to pitch my book. I had a backup after backup publisher ready for when I got the next "this wasn't quite right for us" email.
Weariness set it in. It always did. Each time it felt harder to pick myself back up. I began doubting everything and it always seemed like, at the same time, other writers were getting contracts left and right. It was difficult not to grow envious. These low points were when I often turned to my fellow writer friends for support or just to vent. Writers always know better than anyone what those letters feel like. Their encouragement and support kept my head high and feet forward.
Then, something cool happened. I got a bite. This music to my ears email popped in my inbox:
We're really interested in seeing more if you would please send us your full manuscript.
A publisher was interested in my book! I nearly lost my mind. I thought this was it. The editor wrote back, saying they really liked the manuscript, but there was one problem. It was too short. It was a novella after all. Basically, because the length of novellas are shorter works they are harder to sell/market. So they just couldn't take the risk. Another blow to my heart, but at the same time, it left me with a positive experience. They did enjoy the manuscript after all and this gave me the fuel I needed to press on.
2019, it happened again. A publisher requested my full manuscript. I had already been here before, so I knew not to get my hopes too high. Once again, the editor loved the book. Once again, there was a problem. Apparently, the book was in desperate need of professional editing. Now, I had never before received professional editing for an entire book. Only feedback from fellow writers and my own edits. I understood where she was coming from. Editors are busy editing mountains of books. They don't have time to spend editing and rewriting each book when it's the writer's job to polish their work. For some reason, I never really understood this. I always thought it was the editor's job to clean up the book. Wrong, it's the writer's job. And now that I think back I feel like maybe that was one of the reasons why I kept getting soooo many rejection letters. Maybe if I had just hired a professional editor I would have received an acceptance letter sooner. There's no telling. It's a lesson learned for the next time I pitch another book.
Going back to what the editor said about my book needing work. Well, I was pretty sad. *in baby voice* My whittle feelings were hurt. I felt like I had once again gotten so close. I was well prepared to accept that rejection and walk away. But an amazing author friend (I owe her for this) told me to write that editor back and ask her if she would reconsider my submission if I hired a professional editor to fix my manuscript. She was so kind and agreed to reconsider it. Even encouraged me to take my time in order to have it done right.
Then came the next step: editor hunting! I ended up going with editor, Janeen Ippolito. She did a phenomenal job getting my book in top-notch shape. After I applied all my edits, which did take some time in case you were wondering, I resubmitted my book. Boom! Just like that, my dream came true. On May 22nd, I was offered my first book contract. I can't say I've ever cried tears of joy before. Never. That day I did. I celebrated with friends and family. It was really happening. In July, it was finalized. I signed with The Wild Rose Press. My book would finally be published!
I keep thinking about what would have happened if I had just accepted that rejection and walked away with my tail tucked between my legs. Would I still be grinding through more rejection letters today? Would I have given up by now? It's hard to say. But I do know I am grateful I never threw in the towel. (As a side note, I want to mention going indie is always another option to consider. And I would encourage that just because you may go indie after rejections that doesn't mean you're giving up.)
Moving on to the present. Would this be a happy ever after? Close, but not quite. While it was an epic achievement, I still have an unfamiliar road ahead of me. Heck, I was still terrified of marketing, and I was(still am) heading straight into that territory. No turning back. More importantly to note, what I quickly realized, getting a book contract would NOT get rid of all the doubts every writer faces. I always thought that once that contract perched near my front door all the insecurities would go away. Not the case. I'm still learning. Still growing. Still fighting past uncertainties. Thoughts still swarm me. Yes, I have a book contract but what if no one buys it? What if readers hate it? What if I can never write another book again? It's amazing how so many thoughts find a way to attack you.
It's always about learning and growing. Taking one step at a time. As I write this today, I still don't know what the future will hold. I'm still working with my editor to get this book in the best shape possible for readers. But I do know I will take this new path as I've always taken it, one step at a time with stubbornness. Through prayer. Passion. Perseverance.
If you've made it this far, thank you so much for reading! I do hope this little writing journey of mine has encouraged you in some way. If you're a writer struggling with doubts and rejections I would encourage you to not stop. Keep submitting. Keep writing. Keep knocking on those doors until someone answers. Develop a stubborn mentality and continue to press forward. Doesn't matter if it takes a hundred rejections, don't stop.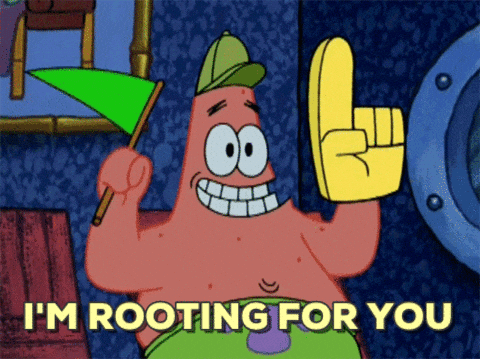 Fun fact bonus. Want to know the total amount of rejection letters I've received?
Short story rejections: 121
Short story acceptances: 9
Books rejections: 10
Book acceptances: 1
Agent rejections: 2
And counting. Winning! XD